Friends,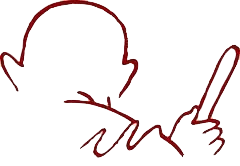 At the onset, I wish to thank you all, for giving me an opportunity to go through reminiscences of Gandhi at the lecture series organized on 2
nd
October, by Baroda Municipal Corporation.
Mohandas was like us – an ordinary being, but by worshipping Truth since childhood he emerged as a giant human being. He became a Mahatma out of Mohandas Gandhi.
Islam preaches one fundamental truth; that there is only one God, the rest are all his disciples. A man can become a fakir, saint or an angle but can't become a God. Gandhi was originally just like us – shaky, with a tendency to slip many times in his path. But with strong will power and devotion, he had risen above all of us. That is why when I mention 'opportunity for remembrance' of Gandhi, these words carry a lot of meaning for me. His remembrance makes us more pure. My special thanks to Baroda Municipal Corporation for initiating such a pious tradition.