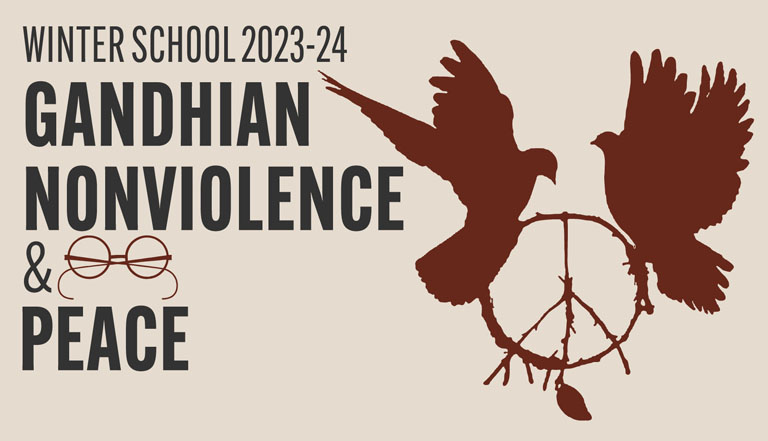 ---
The Gandhi Research Foundation (GRF) offers a Winter School on Peace and Nonviolence with the aim of re-envisioning socially and ecologically viable life. Facilitated by leading scholars and practitioners of nonviolence, peace and sustainability, the school is designed to provide a symbiotic perspective in order to help the participants to deal with the challenges confronting society globally.
---
Course Summary
Gandhian Nonviolence and Peace
7 days: January 15 to 21, 2024
Place/Venue: Gandhi Teerth, Jalgaon, Maharashtra, India.
Participants: Graduates and progressive learners; 30 participants (max.)
Workshop mode: Multi-track and individually optimized
Methodology: Interaction, participatory, play-way
Tools and techniques: Exercises, games, audio-visuals, PPT, flowcharts design thinking, case presentations
Objectives:
To understand the 4Cs (concept, context, conditions and constituents) of Conflict Transformation, Peace, Nonviolence and Sustainability
To impart skills in methods of creative conflict transformation
To design means of self & social transformation
Outcome: Internalising Nonviolence as an article of faith, and the organising principle of one's life. Acquiring the ability to onstruct sustainable peace in personal and neighbourhood life
Last date: November 30, 2023