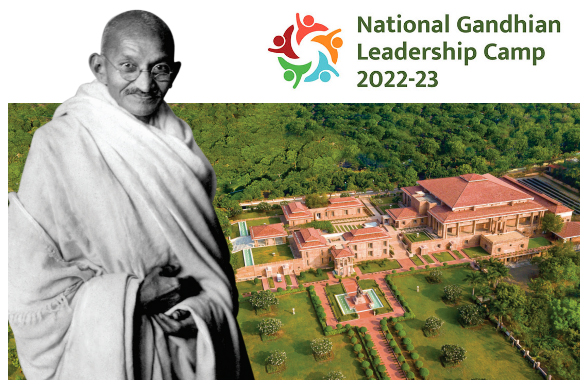 National Gandhian Leadership Camp 2022-23
Last date of Registration: November 10, 2022
A 12-day (December 21, 2022 to January 1, 2023) youth camp, National Gandhian Leadership Camp (NGLC), will be organized by the Gandhi Research Foundation for capacity building in leadership. Participants can be from different organizations such as NCC,NSS and students'unions, or they can be students of political science, as well as activists, social workers and youth leaders at regional levels. Around 50 participants from different states of India will be included in the camp.
Objectives:
Building leadership skills based on Gandhiji's ideas and their relevance in the current political context;
Developing peace ambassadors;
Building environmental and development-based Leadership;
Motivating the youth to create a nonviolent society;
Laying the foundations for public administration and policy;
Effective participation of youth and facilitating their leadership in governance.
---
Camp Fees: Rs. 1,000/- per candidate
---
Gandhi Research Foundation
Gandhi Teerth, Jain Hills, P.O. Box 118, Jalgaon 425 001 (Maharashtra), India.
Tel. +91-0257-2260033 | 2264803 | Email: info@gandhifoundation.net
Website: www.gandhifoundation.net