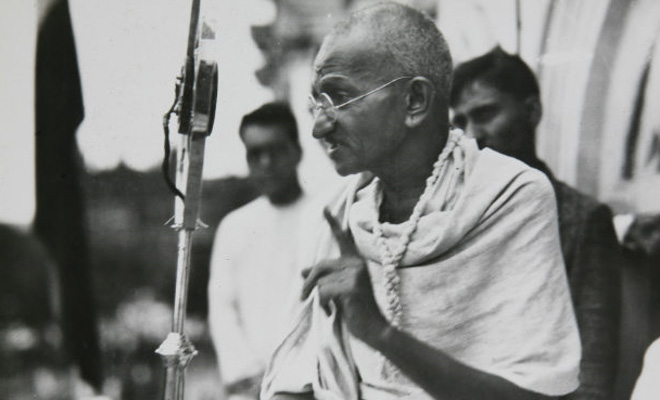 Mahatma Gandhi figures among the top three most admired leaders of the world, said a global survey of CEOs conducted by accountancy firm PwC.
While Winston Churchill tops the list of 10 most admired leaders, Gandhi figures in the third position after Steve Jobs (co-founder of Apple), said the 16th Annual Global CEO Survey.
As part of its annual survey, PwC said it recently asked 1,400 CEOs from around the world "which leaders they most admired, and what they most admired about their actions".
"Some clear types emerged: warriors, (Napoleon; Alexander the Great) reformers (Jack Welch), leaders though adversity (Winston Churchill; Abraham Lincoln), leaders who caught the imagination of the masses (Mahatma Gandhi; Nelson Mandela) and consensus builders like Bill Clinton" PwC said in a statement.
"The other most popular categories were business leaders, historical leaders and contemporary leaders, in that order," it said.
At a time when the topic of leadership is receiving heightened attention, the PwC said the survey shows how characteristics like flexibility, pragmatism and agility are as relevant today as in millennia past.
"It's clear that the role and expectations of leaders are changing, not withstanding that, CEOs continue to look back over history to identity role models," said Michael Rendell, Global Head of PwC's Human Resource Services.