Madan Mohan Malviya - A great patriot, a multifaceted personality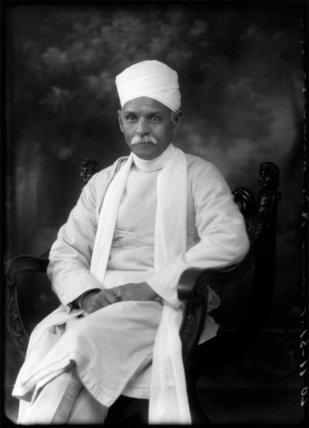 Late freedom fighter-educationist & lawyer Pandit Madan Mohan Malviya has been named for India's highest civilian honour, Bharat Ratna. The Allahabad-born visionary was the president of the Indian National Congress for two terms and was also among the first leaders of the right-wing Hindu Mahasabha. Great minds and personalities like Annie Besant, Mahatma Gandhi, Rabindranath Tagore, Shyama Charan De and many others joined hand with him in his quest for knowledge, arousing the national spirit in India and winning freedom with the power of education and righteousness.
---
10 things to know about Madan Mohan Malviya
An educationist with a vision, Malviya's main achievement was the establishment of the Banaras Hindu University in 1916.
Born on December 25, 1861, Malviya was catapulted into the political arena immediately after his first moving speech at the second Congress session held in Kolkata in 1886. He was the President of INC in 1909 and 1918.
Besides being a freedom fighter and politician, he was also an eminent educationist. He died a year before India's independence Aug 15, 1947.
By 1918, it took the form of an Akhil Bharatiya Seva Samiti with centers at many places and a broad based objective of service to the needy during Kumbh Mela, floods, earthquakes, other natural calamities. In 1918, a sub unit modelled like the 'Boy Scouts' was started under the Akhil Bharatiya Seva Samiti. The main difference was that a patriotic leader was its Chief Scout and 'Vande Mataram' was sung instead of the British National Anthem. He worked for the emancipation of women.
Mahatma Gandhiji considered him as an elder brother and would call Him "Maker of Modem India". Pt. Jawaharlal Nehru said, "He was a great soul, one of those who laid foundation of Modern Indian Nationalism".
The most important achievement in this decade by him was to get government acceptance of use of devanagari script in court works.
He gave much emphasis on spreading and providing form of education because he considered it the major part of cultural revival.
He was influenced by cultural revival of India during the last decades of the 19 century which finds expression in his speeches, thought and beliefs that enlivened many nationalists of his era.
Even after freedom from active politics and university administration, he maintained his old association with Sanatan Dharma Sabha whose office was at his residence where from carne out the weekly Sanatan Dharma. The office would encourage and award religious scholars and work for cow protection and welfare.
Dr. Rajendra Prasad, the first President of the Republic of India, wrote at the time of Malviya's death, "A great soul has left us. His name and work would inspire future generation and give – message that for a determined person nothing is impossible. His service to nation is beyond words. The vacuum created by his death can't be filled. He was a real patriot".