15,000 JAILBIRDS ON THE ROAD TO REFORM…
1,081 jail birds from 14 jails of Maharashtra will appear for Gandhi Peace Examination during Gandhi Jayanti Week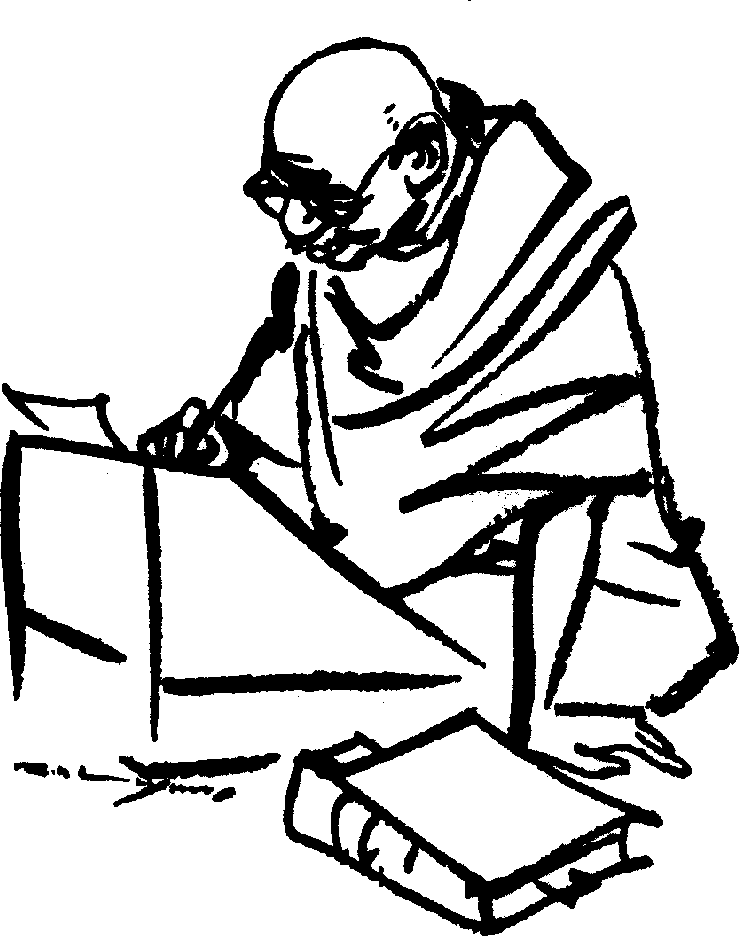 Increasing violence in the society has made it pertinent for the youth to be introduced to Gandhiji's teachings of honesty, non-violence, conflict resolution and peace. Keeping this in mind, every year Mumbai Sarvodaya Mandal and Gandhi Research Foundation organise a Gandhi Peace and Non-violence Examination, in schools, colleges and jails of Maharashtra, India. This year, on the occasion of 142nd birth anniversary of Mahatma Gandhi and International Non-violence Day on October 2, around 1,17,000 students from 1,052 schools and 147 colleges of Maharashtra are expected to appear for the examination.
Gandhiji had tremendous faith in change of heart. While inculcating Gandhi's ideology among the youth, it is essential to help bring about a change of heart amongst the jail inmates, if responsible citizens are to be created. Those who commit crimes in a moment of fury are neglected by the society and they are forced to enter the world of crime.
During Gandhi Jayanti Week, around 1,081 prisoners as well as jail officials from 14 jails of Maharashtra will appear for the examination. Around 3,000 jail inmates in remaining jails will appear for Gandhi Peace Examination throughout the year.
Reformation programmes such as meditation, yoga, AIDS control, adult education are held in the jails and films like 'Gandhi', 'Do Aankhen Barah Haath', 'Bapu Ne kaha thaa' and 'Lage Raho Munnabhai' are screened for about 15,000 jail inmates throughout the year.
Mumbai Sarvodaya Mandal and Gandhi Research Foundation have been given permission by the inspector general of prisons, Maharashtra to conduct the Gandhi Peace and Non-violence Examination & other reformation programmes in 46 jails in Maharashtra, so as to give the prisoners an opportunity to repent for their crimes and live as responsible citizens on completion of their sentences.
A hardcore criminal who transformed his life after reading Gandhi's Autobiography, Laxman Gole, is a real-life example of relevance of Gandhi's teachings in present time. He is now become a 'Gandhian practitioner' and working with a consulting firm & propagating Gandhian philosophy in jails and corporates. His talks is organised on 1st October at Chetana Institute of Management & Research and on 2nd October in Dhule & Jalgaon.