GANDHI'S MESSAGE REMAINS RELEVANT TODAY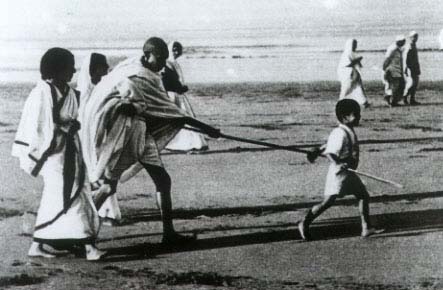 He died in 1948.
But his message is still relevant and important today.
And once again the Gandhi Society of Calgary will be honouring the memory and continued impact of Mahatma Gandhi in today's world.
On Sunday, Oct. 2, the annual dinner takes place with guest speaker Dr. Ramin Jahanbegloo, a Canadian-Iranian philosopher who was arrested by Iranian authorities in 2006 and held in jail for 125 days for his criticism of the Iranian government.
"Talk on Gandhi and Islam is going to be in two parts. First of all it's the encounter of Gandhi with Islam in general and with Muslims. And how he was introduced to this religion and how they introduced him to Muslims in India and outside India in South Africa.
"They introduced him to Islam. The importance of this historically is that it was a Muslim merchant who invited Gandhi to South Africa which changed his life. From there on he became what he was," says Jahanbegloo.
"The second part is going to be on the influence of Gandhi on Muslims who did know him and worked with him very closely."
The dinner takes place at the Glory of India, 2121 36th Street N.E. (Sunridge Mall) at 5.30 p.m. The topic is "Gandhi and Islam: Exploring non-violent trends in contemporary Islam inspired by Mahatma Gandhi" and the cost is $35.
For ticket information, contact parel@ucalgary.ca or call 403-239-4480.
"I think the message of Gandhi is still very relevant today because Gandhi actually not only represents a figure of humanity and integrity but I think Gandhi remains one of the moral compasses of humanity especially in the 21st Century which started with so much violence," says Jahanbegloo.
"So we see that Gandhi still has the disturbing capacity to unsettle our fixed categories in politics, in ethics and to shake what I call the inherited conceptual habits.
"Gandhi, I believe, has a very original view of democracy as the cultivation of enlarged pluralism.
"His vision of democracy or his democratic vision is based around the idea of not only rights but also duties. That means he tries not only to democratize our democracies today but also to help us go beyond, I would say, the right-oriented philosophies and think a little bit more about our responsibilities in regard with the environment, in regard with the biosphere, in regard with our international affairs also."
Courtesy: http://www.calgaryherald.com/news/Gandhi+message+remains+relevant+today/5453117/story.html