About 4900 Gandhi books worth Rs. 2.48 lakhs sold within six days
Week-long exhibition-cum-sale of Gandhi Books organized to commemorate 72nd death anniversary of Mahatma Gandhi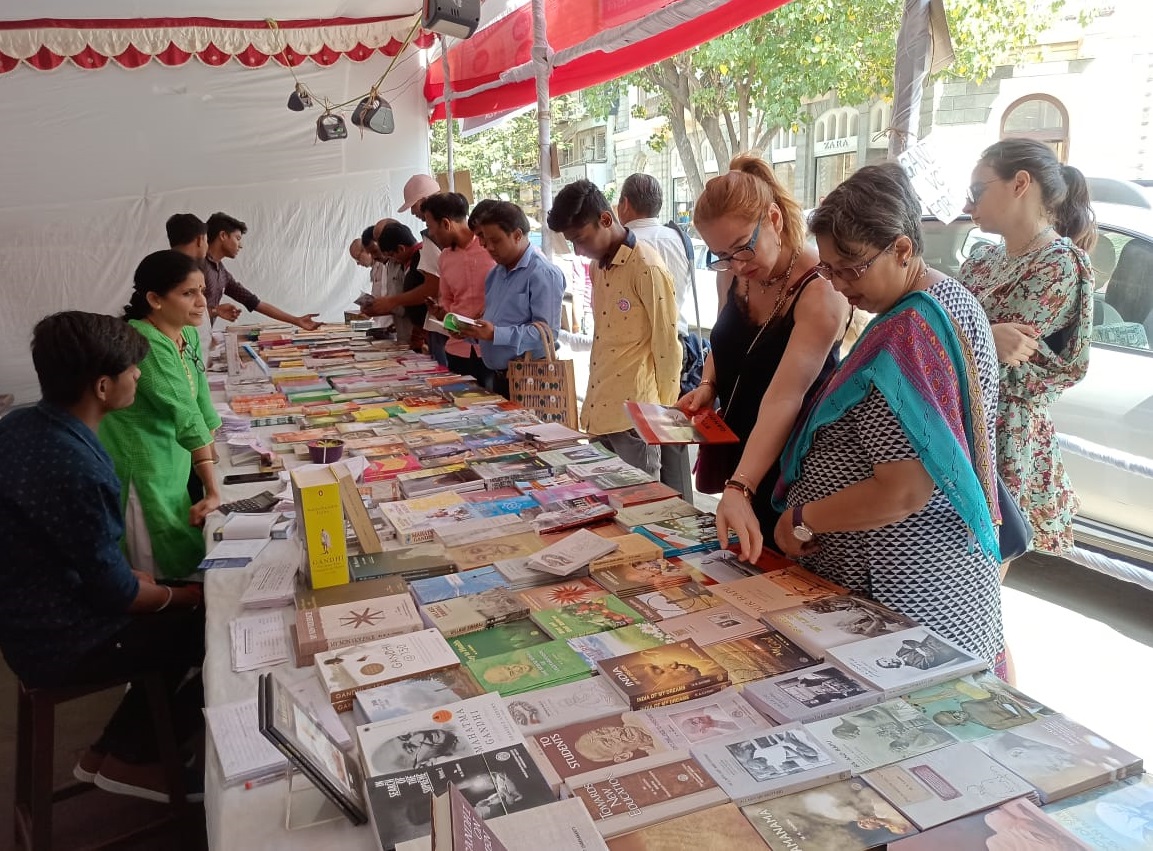 In the digital world, it is a known fact that books are experiencing a slow death. But a week-long exhibition-cum-sale of Gandhi Books proves that Gandhiji's teachings are relevant than ever.
About 4,900 Gandhi-Vinoba-Sarvodaya books (In English, Hindi, Marathi, Gujarati) worth about Rs. 2.48 lakhs were sold within six days at the book exhibition. It was organized by Bombay Sarvodaya Mandal and Gandhi Book Centre with the financial assistance from 'Shree Babulnath Mandir Charities' at Hutatma Chowk and Gandhi Book Centre at Nana Chowk from 27th January to 1st February, 2020 to commemorate 72nd death anniversary of Gandhi.
'Gandhi Autobiography', 'Talks on the Gita' and 'Selected Works of Mahatma Gandhi' were top-selling books at the exhibition. Other Gandhi books on economics, politics, education, law, religion, health etc. were also popular. Most of the visitors were youngsters. Many visitors requested to organize this kind of exhibitions at various places throughout the year.