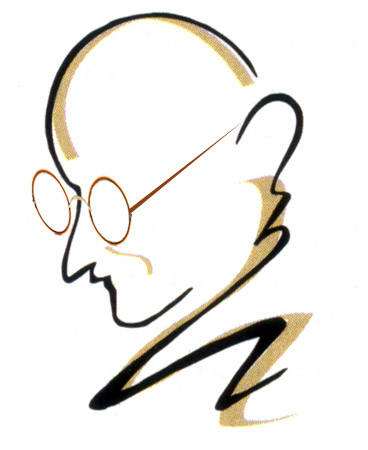 On the occasion of Mahatma Gandhi's 68th death anniversary coming up January 30, a Gandhian organisation in Mumbai is once again offering enormous discounts on books about his life.
The Mumbai Sarvodaya Mandal and Gandhi Book Centre is offering upto 50% discount on 250 titles written by and about Gandhiji and Vinoba Bhave in English, Hindi, Marathi and Gujarati. These are being sold from January 27-February 3 at a makeshift mandap at Hutatma Chowk, Fort, as well as in its own premises at Gandhi Book Centre, Nana Chowk, Tardeo. The timings are from 11.00am to 7.00pm.
The bestselling autobiography of Mahatma Gandhi (450 pages) 'The Story of my Experiments with Truth' is available for as little as Rs 40. A set of five important books 'Selected Works of Mahatma Gandhi' (2,500 pages) is selling for Rs 300. Naturally, buyers are only allowed one copy each.
Last year, books worth Rs 3.7 lakh sold within a week. This despite the fact that Gandhiji's books are available for free reading online on Sarvodaya Mandal's web site
www.mkgandhi.org
.
"Today the world is facing unprecedented problems of communism, fascism, violence and terrorism and in such a situation the only hope for humanity seems in the ways of Mahatma Gandhi," said TRK Somaiya, the elderly Gandhian who heads Sarvodaya Trust.
Somaiya said that so far, more than 52 lakh copies of Bapu's autobiography in 16 Indian languages have been sold by Navajivan Trust, Ahmedabad. "After reading Gandhiji's books, many people have decided to follow the path of truth and non-violence and are striving to sustain morality by practising peaceful conflict resolution," he said.
Indeed, several prisoners across various jails in the country sit for the Gandhi exam each year. Scores of visitors to the official web site write in each month praising the good work being done by the mandal despite its frugal resources.
The list of books is available on the mandal's website at:
http://www.mkgandhi.org/new_book_list.htm