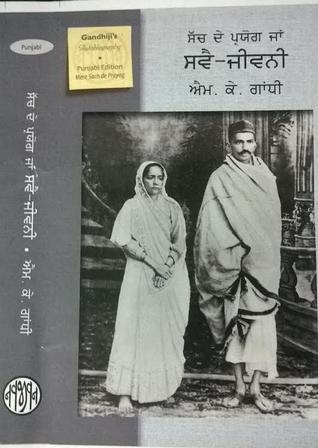 After about 87 years of first launch of Mahatma Gandhi's autobiography - My Experiments with Truth in 1927, Navjivan press released Kashmiri and Punjabi translations of the globally acclaimed autobiography of the father of the nation.
First published in Gujarati by the original author, M K Gandhi, the autobiography has been translated in sixteen other languages till date. Last translation was published in Konkani language in 2010 by Navajivan Trust, founded by Gandhi himself.
Punjabi and Kashmiri versions of the autobiography are available across the country from October 2, Gandhi's 145th birth anniversary.
The Punjabi edition has been translated by Surinder Baansal, while the Kashmiri edition by Akhtar Mohinuddin with help and support from Ghulam Nabi Khayal, Navjivan Trust informed.
"This is an effort to reach to the maximum readers based in different parts of the country and spread Gandhi's message," said Kapil Rawal, trustee of Navjivan Trust.
'An Autobiography or The Story of My Experiments with Truth,' Gandhiji's autobiography, is one of the most sold titles so far in the world since its first publication in 1927. Till September 15, 2014 has sold 51,33,000 copies in 15 languages. Notably, the autobiography is also available in 29 international languages including Arabic, Spanish, Greek, German, Turkish, Chinese and Italian among others.
Interestingly, Navjivan has sold maximum autobiography in English translation with 19,35,000 copies, while the second largest is the Malayalam translation with 7,10,000 copies sold till September 15, 2014. Tamil translation is third with 6,55,000 copies followed by original autobiography in Gujarat with 5,86,000 copies.
After the copyright term of Mahatma Gandhi ended in 2010, various other publishers have also published the said autobiography, increasing its annual average sale of one lakh copies. Navjivan has given rights to the international publishers. It is to be noted that with the motive of spreading Gandhian ideology and Gandhi's message to the world, Navajivan Trust has set a policy of selling autobiographies at subsidized prices.