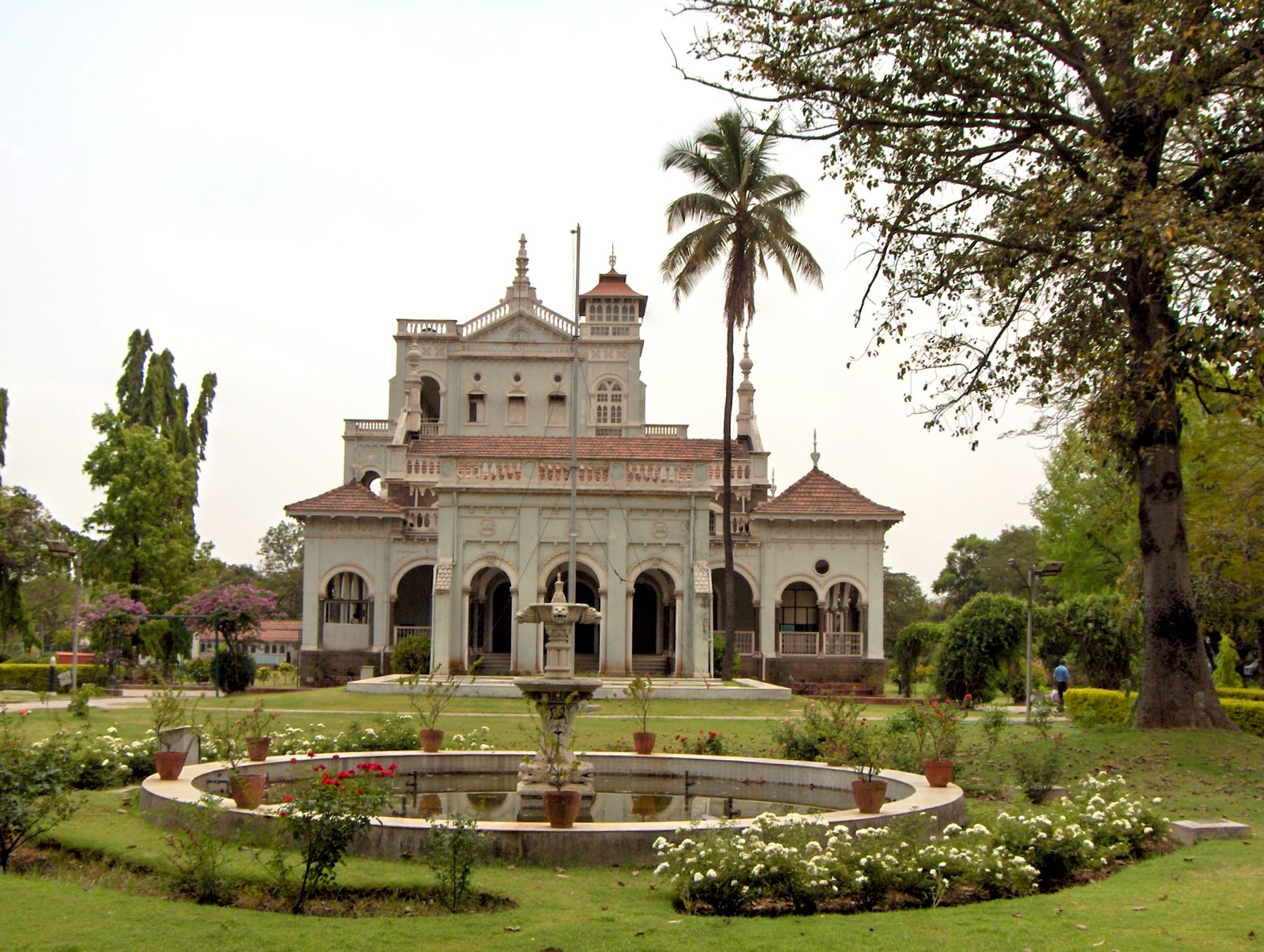 The Agakhan Palace, Pune, is a National Monument of India's freedom movement. Following the launch of Quit India Movement in 1942, Gandhiji, Kasturba, Mahadevbhai Desai, Sarojini Naidu and other national leaders were intended at the Agakhan Palace from August 5, 1942 to May 6, 1944. Mahadevbhai & Kasturba passed away while in captivity at the Agakhan Palace and their samadhis are located in the campus.
The Agakhan Palace has developed into a National and International place of Pilgrimiga, with over a lakh a visitors every year, who come to pay their homage to the Samadhis.
After the sad demise of Kasturba, Gandhi had expressed a wish that this place should develop into a place of Emancipation of Women. On the occassion of Gandhi Birth Centenary in 1969, H. H. Prince Karim Agakhan donated this Agakhan Palace to the nation, as a mark of respect to Gandhiji and his philosophy.
On August 15, 1972, a Gandhi Museum cum Picture Gallery was inaugurated at The Agakhan Palace. In 1980, the management of the museum, samadhis and the palace campus was transferred to Gandhi National Memorial Society by Gandhi Smarak Nidhi, New Delhi. As a tribute to the memory of Kasturba a National Institute for the development of women was established in 1980 where the main emphasis is on Empowerment of women through training and development.
The Gandhi National Memorial Society has been trying to make this place a Living Memorial to Ba & Bapu by organising a number of activities throughout the year.
How to reach from Mumbai:
Pune is 150 km away from Mumbai. One can reach by Air/Train/Bus to the location.
Agakhan Palace, Nagar Road,
Pune - 411006, Maharashtra, India.
Tel. +91-20-2668 0250
Fax. +91-20-2661 2700
Email: gandhimemorial80@gmail.com