Tavleen Singh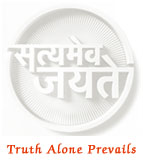 It is both ironic and amusing that it took an actor from Bollywood to shine a light on the yawning gaps in Indian journalism. It shames me a little to acknowledge this, but Aamir Khan through Satyamev Jayate has done what us hacks should have been doing over and over again. Had we been drawing attention to the unspeakable and unspoken of horrors of Indian society in more robust tones, we may perhaps have not seen a 'khap' in Uttar Pradesh daring to ban women from going out in the evenings last week. Or the horrific stripping of a teen-aged girl by what seemed like an ordinary group of young men in Guwahati.
If you have lived in India all your life, you learn that there are things about Indian society that are so awful that the only way to deal with them is to look the other way. So we walk past the signs advertising clinics that use ultrasound machines to kill baby girls while they are still in their mother's wombs. We ignore the statistics that tell us that every other Indian child has been sexually abused and that more than sixty per cent have been abused by a close relative.
So thank you, Aamir Khan, for recognising the need to draw attention to social evils that may have disappeared long ago if we in the media had made them socially unacceptable by drawing as much attention to them as, for instance, we have done to the election of the President of India.
On a personal level, I must admit that I have watched Satyamev Jayate with a deepening sense of guilt. Satyamev Jayate is television reporting at its finest because Aamir and his team have taken the pains not just to carefully research their subjects but to travel outside the environs of Delhi and Mumbai to find victims of social abuse. The more I have watched the show, the more guilty I have felt for not having done, in long years in journalism, what Aamir Khan has been able to do in a few episodes of Satyamev Jayate.
Well done, Aamir, and please find the time to do many, many more shows because you are the first Bollywood actor to use your enormous celebrity and the immense power of television to try bring about necessary social change. So from this humble (and humbled) columnist, please accept deepest salutations and the hope that Satyamev Jayate lives on for many seasons.
[Condensed by Mahendra Meghani, renowned Gujarati litterateur, from The Sunday Express: July 15, 2012]
Email: mahendra@meghani.com