Gandhi's first biography before he became Mahatma
Joseph Doke a Christian missionary wrote the 1st biography titled as 'MK Gandhi - An Indian patriot in South Africa', it was published in April 1919 when Bapu had not acquired the status of Mahatma
- Vivek Shukla*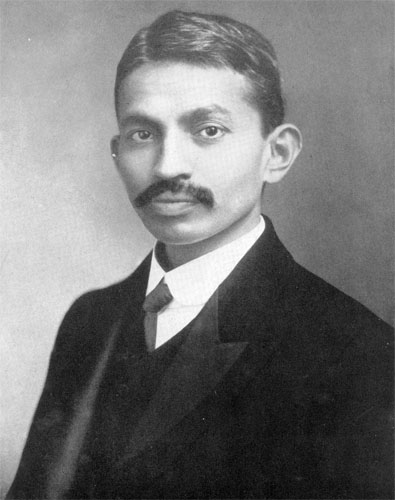 Surely, it is not at all easy to count the biographies written on Gandhiji. Hundreds of writers, journalists and close associates have authored the book on the great man. But it was Christian missionary Joseph Doke who had the unique distinction of writing the first biography of Bapu.
The best part of this biography was that when it was written, Gandhji had still not acquired the status of Mahatma. In fact, he was barely 39 years old. It was in December 1907 that the two became bosom pals when Gandhi was in Johannesburg, South Africa. Doke visited the house of Gandhi and met a man contrary to his expectations. The strain of work could be easily seen on the sprinkling of silver on his head. He spoke perfect English. On their very first meeting, both had a long-extended chat on different subjects ranging from the plight of blacks to religion, setting the tone and tenor of a relationship that was to last for a lifetime.
They were such close friends that despite being burdened with work, they made it a point to spend some time together. Doke was so overawed by his friend that he decided to write his biography. This biography was entitled 'MK Gandhi - An Indian patriot in South Africa'. The first Indian edition was published in April 1919 by a Madras-based publisher GA Natesan. Doke collected material for the book from his meetings with Gandhiji and others who were close to him.
Doke wrote at a great length about Bapu's antecedents, his family background and his childhood. A chapter was devoted to the time Bapu spent in London and thereafter his tumultuous and very eventful South African days and the Passive Resistance Movement.
Doke writes that Bapu had confided that he had been deeply moved by Christ's Sermon on the Mount from the Bible and it had made an impression on him during the launch of the movement. He launched the Passive Resistance Movement against the Asiatic Law Amendment ordinance passed by the Provisional Government of Transvaal. The new law required every Asian to carry an identity card with him at all times. Bapu regarded this as an insult to the entire Asian community in South Africa and thus launched the movement. According to Doke, two works would always be associated with Gandhi's name and works in South Africa: The launching of the weekly journal Indian Opinion and the other is the establishment of the Phoenix Settlement.
The last chapter of the biography gives an insight into the Mahatma's view on religion. Despite the fact that the two friends had sharp differences on the issue, Doke praises his friend's views on religion. Both became very close after Doke and his wife had the opportunity to take care of Gandhi in December in 1909 after he was assaulted and wounded by some anti-social elements. Doke and his wife took Bapu to their house and under their caring eye and nursing, he recovered fast.
During this period, a very large number of people used to visit Doke's residence to enquire about the health of Gandhiji. In February 1908, a public meeting was held in Johannesburg, organised by the Europeans, Indians and Chinese to publicly thank Doke and Mrs Doke for taking care of Gandhiji. Interestingly, the Chinese citizens of the city organised a separate meeting on March 23, 1908 to express their gratitude to the Doke couple for looking after Bapu.
Joseph Doke was born in England on November 5, 1861, his father was a Baptist priest and Joseph followed the footsteps of Doke senior. He worked as a missionary in different countries like South Africa, New Zealand and Egypt. The bonds of friendship between the two friends were carried forward by their children also.
The Doke children - Clement, Comber and Olive – were regular visitors to the Phoenix farm. Ramdas Gandhi learnt music from Clement.
Even though Doke was a missionary, he was also very good painter, cartoonist and photographer. He was an able writer too and edited the Indian Opinion for some time when Gandhi was arrested by the authorities.
While on missionary work in North-Western Rhodesia, Doke met a sudden death on August 15, 1913. His most untimely death stunned Gandhiji who was unable to attend the last rites of his friend because of the distance. He, however, made it a point to attend the memorial service held on August 23,1913. Emotionally charged, Gandhiji said about Doke, "he feared no man because he feared God. He believed in his own religion with burning passion, but he respected all the other faiths. I will never forget him. His memory will never fade away from my mind."
Courtesy: The article has been adapted from BIZZ BUZZ, dt. 03.10.2022
---
* The author is Delhi-based senior journalist and writer. He is author of Gandhi's Delhi which has brought to the forth many hidden facts about Mahatma Gandhi.