120 inmates of the Arthur Road Central Jail in Mumbai took an oath to create an India of their dreams, to mark the 143rd birth anniversary of Mahatma Gandhi on October 2.
A programme to celebrate Gandhi Jayanti was organised in the Aruthur Road Jail by the Mumbai Sarvodaya Mandal & Gandhi Research Foundation, in association with the jail authorities.
The programme was started with Sarvadharma prarthana followed by Gandhi bhajans, sung by Ms Dhvani Pandya and a speech by Shri A. C. Rane, Superintendent of Arthur Road Jail. He appealed to the inmates to bring about a change in themselves. Plenty can be achieved in life by adopting Gandhiji's teachings of truth and non-violence, he said, adding that the jail inmates had the responsibility of the world and their families on their shoulders. "Realise this responsibility and you will be able to change yourself," he said.
An oath to make a non-violent world was administered by Prof. Heena Shah, M.M.P. Shah College, Matunga to the jail inmates at the end of the programme.
---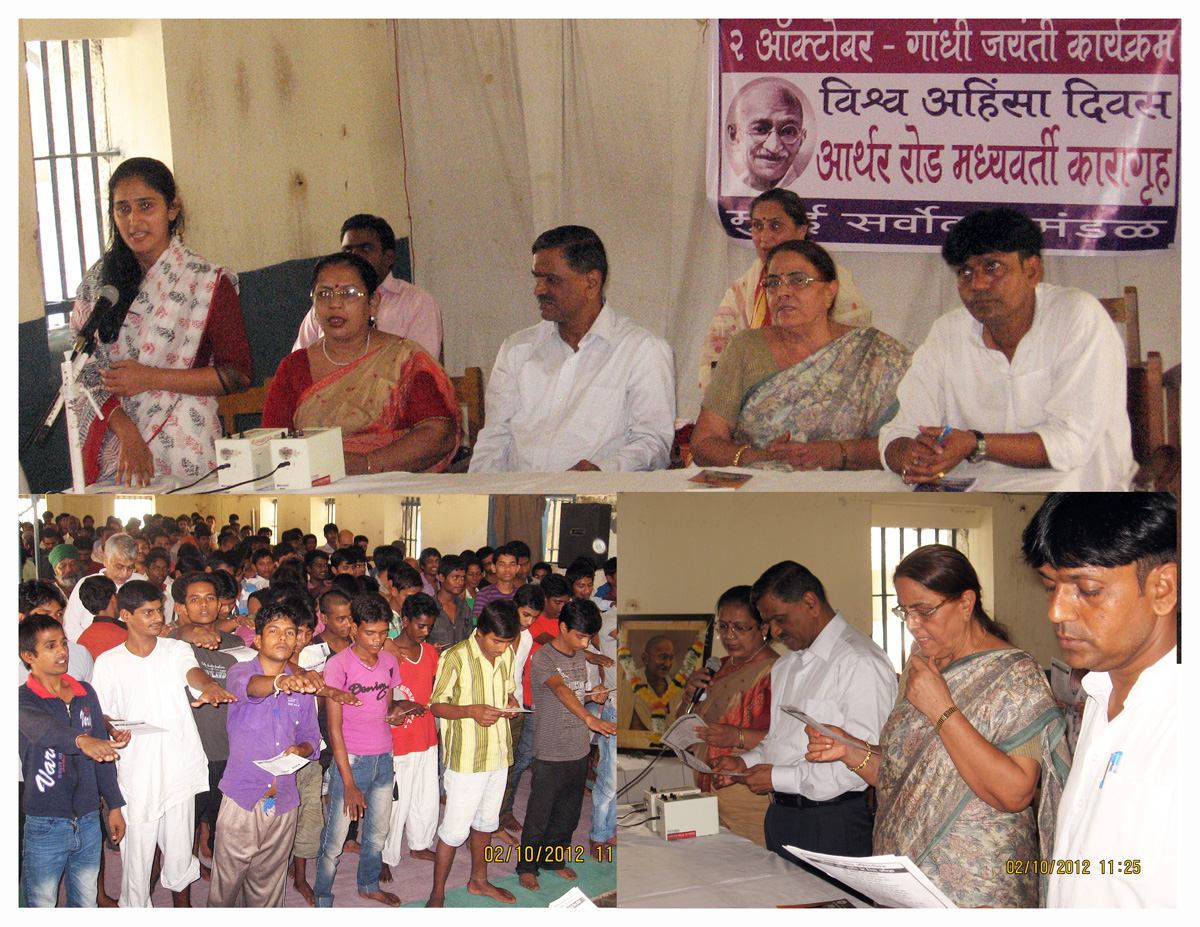 PLEDGE taken by Jail inmates