In the summer of 1945, a conference was convened at Simla by the Viceroy, Lord Wavell, who had recently returned from England with the approval of the Newspaper report of the outcome of the Simla Conference British Cabinet to a proposal for reconstituting the Executive Council in consultation with Indian leaders. Gandhi was not a delegate to the conference, though he was consulted by the Viceroy and the Congress working committee.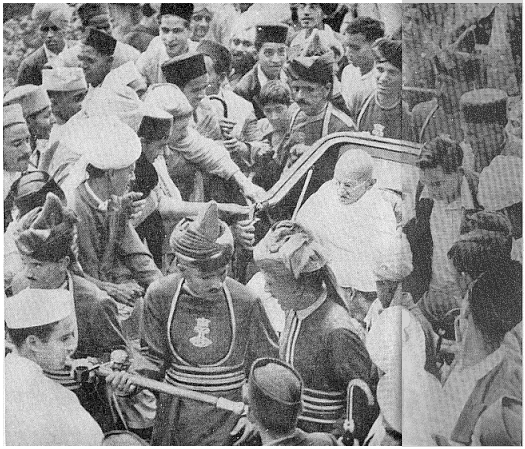 Gandhi On The Way To Viceregal Lodge, Simla, July 1945
The conference broke down on the insistence of Jinnah that his party should have an exclusive right to nominate Muslim members of the Viceroy's Executive Council. This was something which the Congress could not concede without repudiating its national composition.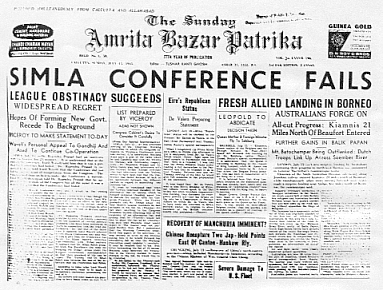 Newspaper Report Of The Outcome Of The Simla Conference
The Simla Conference failed to break the deadlock, but two important events took place in the wake of the conference which made a new initiative possible. With the surrender of Japan on August 15, 1945, the Second World War came to an end, and the Labour Party came to power in Britain. Lord Wavell visited London, and on return to India, announced on September 19, 1942, that the British Government was still working "in the spirit of he Cripps Offer of 1942" and intended to convene a constitution-making body. Elections to the central and provincial legislatures, which were in any case overdue, were announced. Indian politics were again deeply stirred and entered a period of intense excitement, interminable negotiations and bitter controversy.