Jeremy Spirogis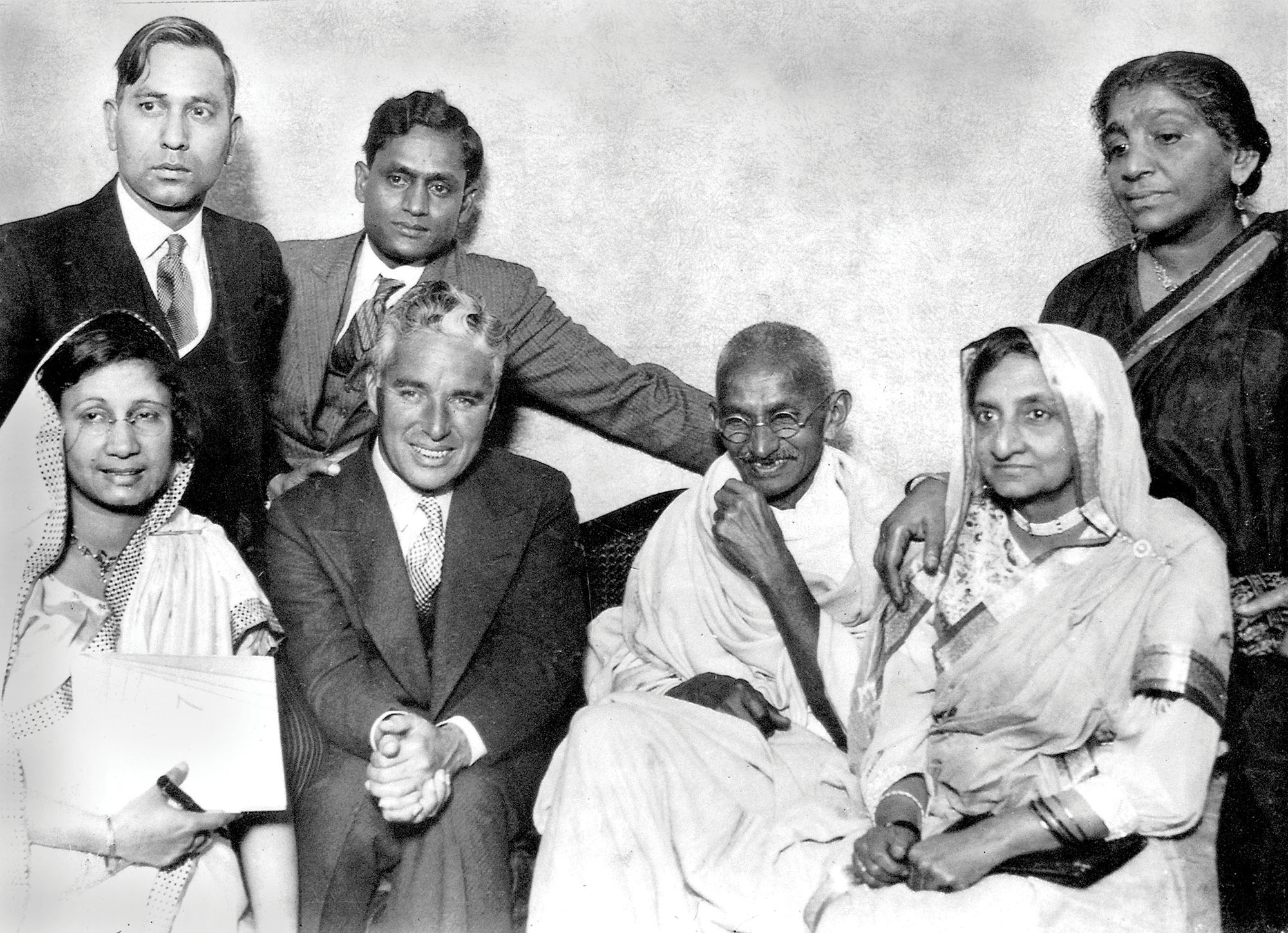 With Charlie Chaplin at Dr. Katial's residence at Canning Town, September 22, 1931
It was the meet-up of two giants from completely different fields of labor. One a political legend, a nationalist, a lawyer and the father of the nation, Mohandas Karamchand Ganghi aka Mahatma Gandhi and one other the most important on-screen idol, the greatest entertainer and the cinematic legend, Sir Charles Spencer Chaplin KBE, popularly identified by his stage identify, Charlie Chaplin.
In 1931, Charlie Chaplin, who had starred in a number of movies by then delivered one in all his most cherished classics, Citylights, in the beginning of the 12 months. He had a large fan following throughout the globe. Later, in the identical 12 months he met Mahatma Gandhi in London. Unlike, Charlie Chaplin, Mahatma Gandhi wasn't a fan of films and watched solely two movies in his lifetime, one English and one Hindi.
So what precisely transpired when Charlie Chaplin met Mahatma Gandhi? Well, for starters, Mahatma Gandhi was unaware of Charlie Chaplin's work, he did not know who he was.
Charlie Chaplin had written about this assembly of his very fondly in his autobiography, My Autobiography.
The assembly was wildly coated within the media and Charlie Chaplin had written that they met in a "humble little house in the slum district off the East India Dock Road...Press and Photographers packed both floors." Mahatma Gandhi was in opposition to the abuse of equipment and Chaplin requested him about the identical, his views on "abhorrence of machinery", to which the Mahatma replied,
Machinery prior to now has made us depending on England, and the one method we are able to rid ourselves of that dependency is to boycott all items made by equipment.
Hearing Gandhi's thought on machineries, Chaplin additional wrote within the guide,
I obtained a lucid object lesson in tactical manoeuvring in India's struggle for freedom, impressed, paradoxically, by a practical, virile-minded visionary with a will of iron to hold it out.
He additionally attended the prayer with Mahatma Gandhi and wrote concerning the legend who impressed him deeply,
What a paradox, I assumed, as I watched this extraordinarily reasonable man, together with his astute authorized thoughts and his profound sense of political actuality, all of which appeared to fade in a sing-song chant.
It can be mentioned that Mahatma Gandhi and Charlie Chaplin had a gentle argument about the usage of equipment however in the end, the entertainer was in awe of the Gandhi.
Courtesy: Sahiwal TV, 16.4.2020