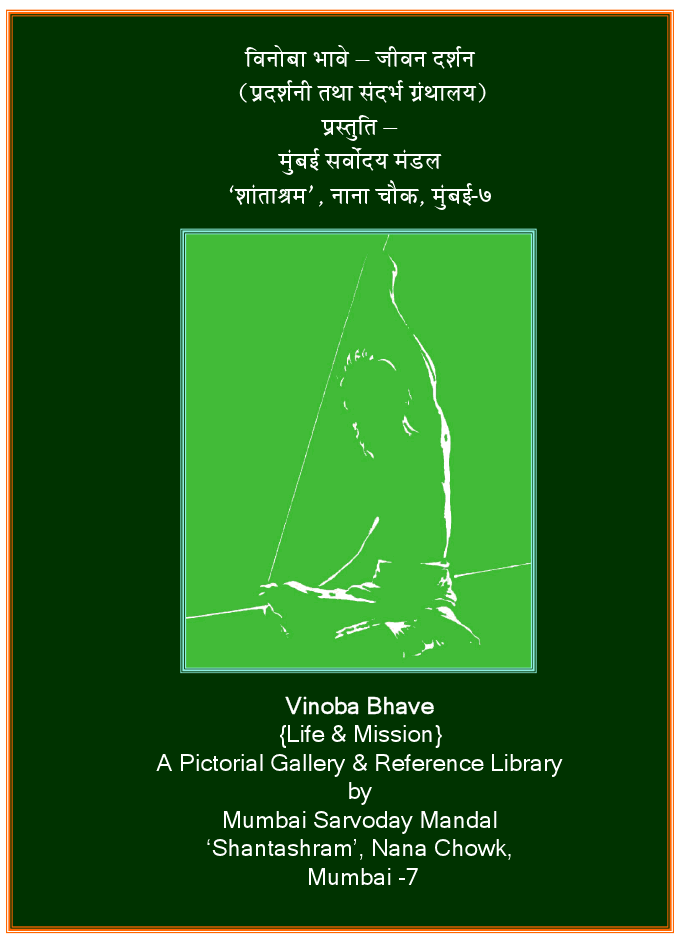 Bombay Sarvodaya Mandal has started permanent exhibition in 2007,
on life & works of Acharya Vinoba Bhave who had walked more than 70,000 km as a part of Bhoodan Movement.
The exhibition has more than 400 photographs covering Vinoba Bhave's entire life with the information in English and Hindi.
This exhibition is open to all from Monday to Saturday between 11.00 a.m. to 6.00 p.m.